There are many events celebrating games, but how many are there cheering the culture surrounding them, combining education, economy, art, science and politics with digital games? Last year I published several articles about PLAY14 (which you find here and here), accordingly this year's festival PLAY15 will be mentioned equally. It features Fraktus, Co-Game Directors of Life is Strange, a Live Let's Play in Low German and many other things that will be introduced hereinafter and which should convince you to visit PLAY15.
The intention
To begin with, we need to talk about the purpose and intention of PLAY15 – the 8th creative video gaming festival. It is obvious that games have evolved, from being truly entertaining to a socio-critical, artistic and educating media. Despite many prejudices digital games become more and more popular throughout society. Hence, it comes as no surprise that eventually other media and, to go even further, other things that our life consists of, get involved in this phenomenon. PLAY15 wants to show that digital games have a great creative potential and that there is more to it than playing games. However, the motto of the festival is "Playing with games" which not only means that you can play them in the conventional way, but that you can also expand its boundaries and create new ways of being creative. It is all about testing, exploring and eventually understanding.
This year will be all about emotions.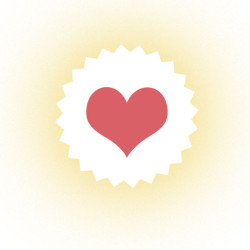 Do artificial intelligences have feelings? How does a game trigger emotions? How are emotions and feelings displayed in a game and how does that affect the way you play? Why are emotions in video games important and what does it say about a narrative told in game or how does it influence the experience? Like a common thread emotions lead through all the events.
The organisation behind it
Since 2007 the initiative Creative Gaming e.V. hosts further educations, workshops and the annual national festival that stresses media pedagogical and artistic aspects of digital games.

The initiative supports an alternative and artistic handling with digital games and thus offers concrete opportunities for actions for students, teachers and parents so that a creative and critical involvement can be achieved. At the same time they offer events that give exciting insights in the world of work of the games industry and cultural elements such as this festival.
Creative Gaming is: Playing with games! By making them a toy, breaking rules, using games as tools, rethinking them or bringing the digital to the real world. Always between media paedagogy and media art.
The initiative is an indpendent union of people from different backgrounds that focus on the creative, yet critical dealing with digital games.
Why you should go there
Beside all the amazing workshops and wonderful artworks in the exhibition, that could attract more than 4,500 visitors last year, there are some highlights amidst the vast program. It is divided into four (or even five) departments: SEE, DO, TALK and PARTY plus the international PLAY Conference, each of them providing astonishing highlights. You can see them here as well as on on the website of PLAY15.
PARTY – Performance/Party/Theatre
TALK – PLAY Show/Short Inputs/Chatting Corner
SEE – Exhibition/Tours/Award
DO – Workshops/Courses/Education/Family Day
CONFERENCE – Workshops/Inputs/Discussions
The Creative Gaming Award
For the first time Creative Gaming e.V. will award the most creative and innovative games in the categories "Most Creative Game" and "Most Innovative Newcomer Game". More than 150 submissions from 20 countries were played and put to the acid test. Finally, six games have been nominated, three for each category, and the winners will be announced during the final event.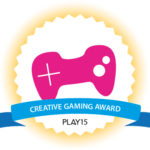 The jury are: Anne Sauer (media pedagogue and editor), Isabelle Avers (artist, critique and author), Leif Rumbke (software developer), Mareike Ottrand (Art Director and designer), Michel Koch (Co-Game Director of Life is Strange) and Raoul Barbet (also Co-Game Director of Life is Strange). They will award the winners of the awards, while the audience can choose another winner, who will be awarded with the "Audience Award".
When and where
To conclude, there are many good reasons why you should visit PLAY15. Whether you are a student, teacher, parent or simply interested in games and culture, there will be the perfect talk, workshop or event for you. The festival is from Tuesday, 15th September to Saturday, 19th September 2015 in Hamburg. You can find the program here and buy your ticket here. If you want to connect on social media, go to the Facebook Page, check out the event or connect on Twitter using #PLAY15.